Although indulging in sweet treats can brighten your mood, oftentimes, there is also the concern of how these baked goods can be laden with ingredients that make consuming too much of them unhealthy.
Reducing the amount of sugar or butter you use, for example, might alter the end result of your baked goods, so using flour substitutes is one of the best ways to retain their flavour while making them a healthier alternative.
Here are some healthier flour options to consider so you can savour your treats with less guilt. Keep reading to find out more!
1. Wholegrain flour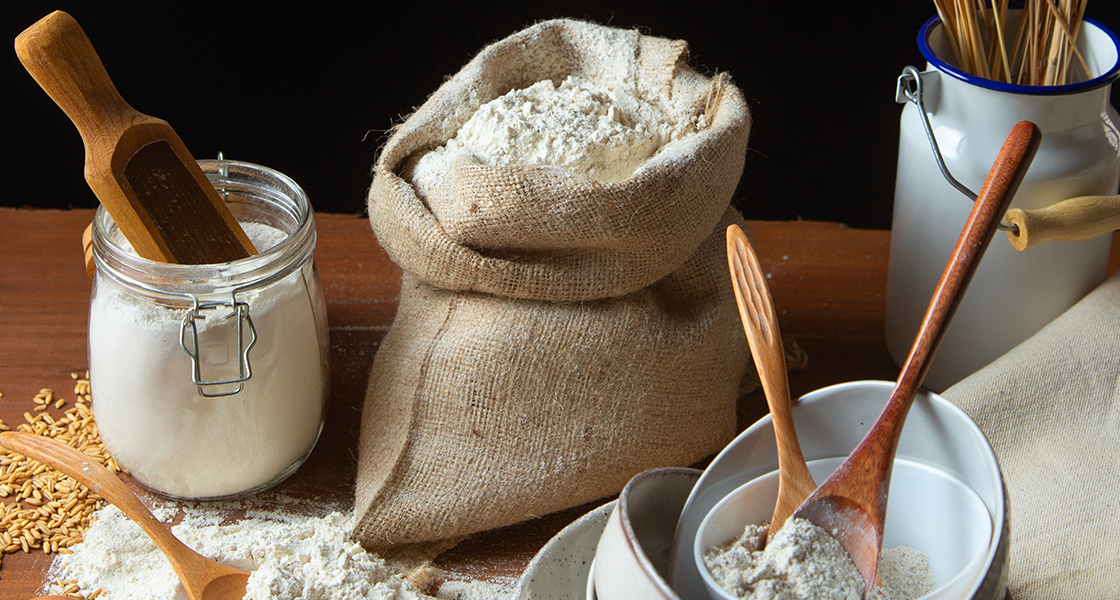 In case you did not know, an adult Singaporean needs to consume at least 50g of wholegrains daily for a healthy and balanced diet according to the Health Promotion Board. If you think it is going to be challenging, an easy way to achieve this goal is by simply substituting your plain flour with wholegrain flour when baking.
Loading up on wholegrains has various health benefits, such as improving digestion and lowering the risk of heart disease.
Learn more: Health Benefits of Using Wholemeal Flour When Baking
But the charm of using wholewheat flour over plain flour does not stop there – it also adds a delicious nutty taste to your baked goods for an extra depth of flavour.
Prima Flour's Wholegrain Flour is unbleached with no additives added, making it the perfect option for the health-conscious.
2. Almond flour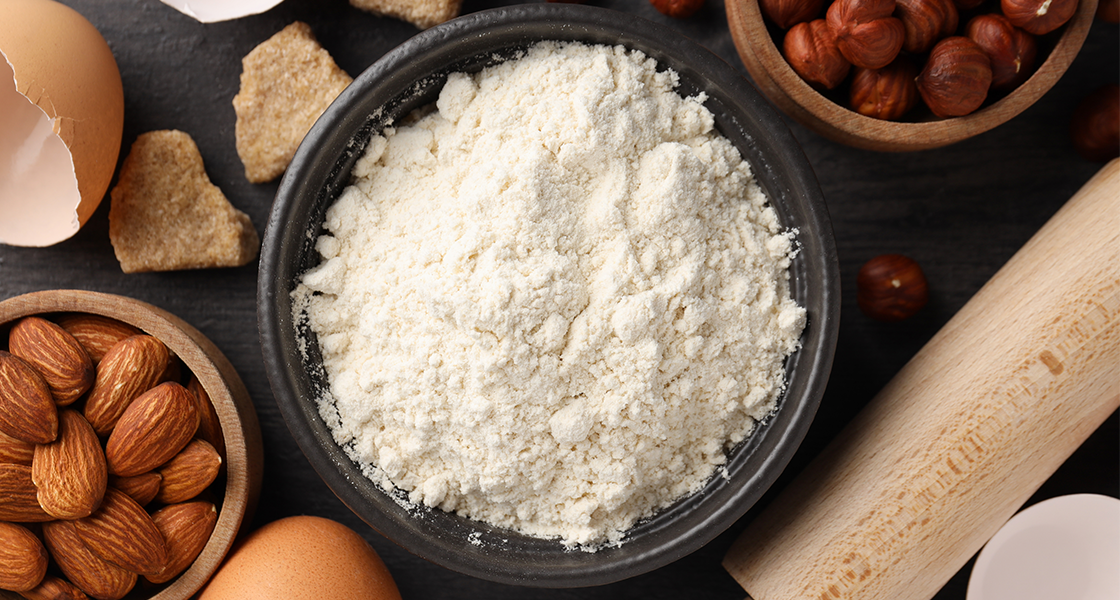 Another healthier flour alternative is almond flour, made with almonds that have been blanched and grounded to a fine, floury consistency. It can be substituted for regular flour at a 1:1 ratio, so there is no need to fret that healthier baking will be more complicated.
It is incredibly nutritious as well, being rich in vitamin E to lower rates of heart disease and naturally gluten-free which those with celiac disease or wheat intolerance will appreciate.
You can use almond flour to make just about anything, from pancakes to scones and cookies.
3. Buckwheat flour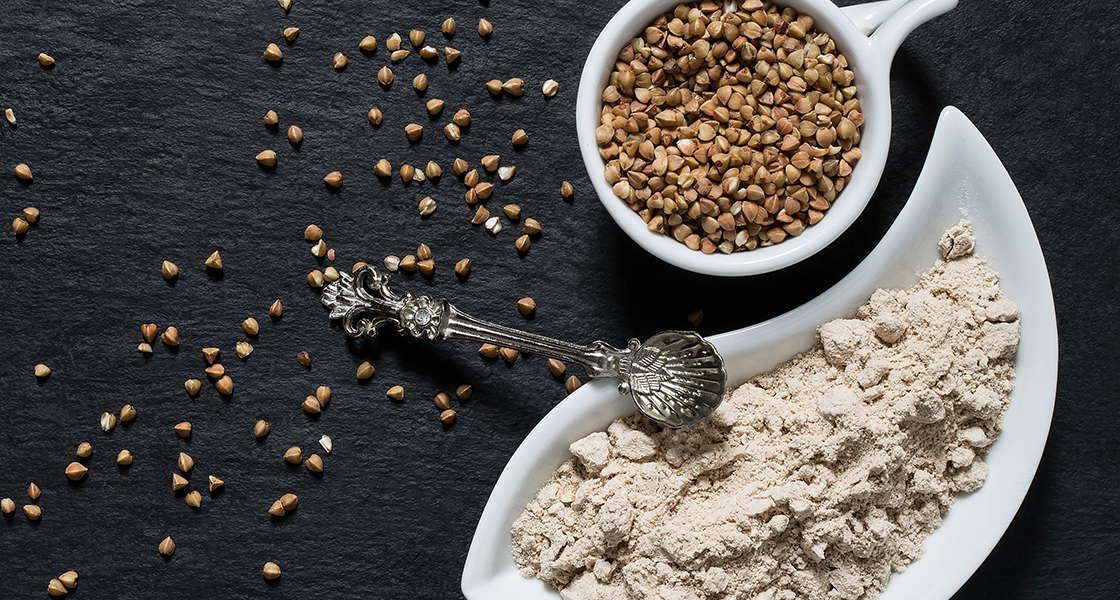 Buckwheat flour is made from grainlike buckwheat seeds and is often considered a superfood thanks to its many health benefits. Apart from improving heart health, promoting weight loss and helping to manage diabetes, buckwheat flour is also high in fibre, protein and energy – the essentials you need for a strong body.
This healthier flour option can add a nutty and earthy flavour to your baked goods and sweet treats like pancakes, but is also versatile enough to make savoury dishes like Japanese soba noodles and French galettes.
4. Oat flour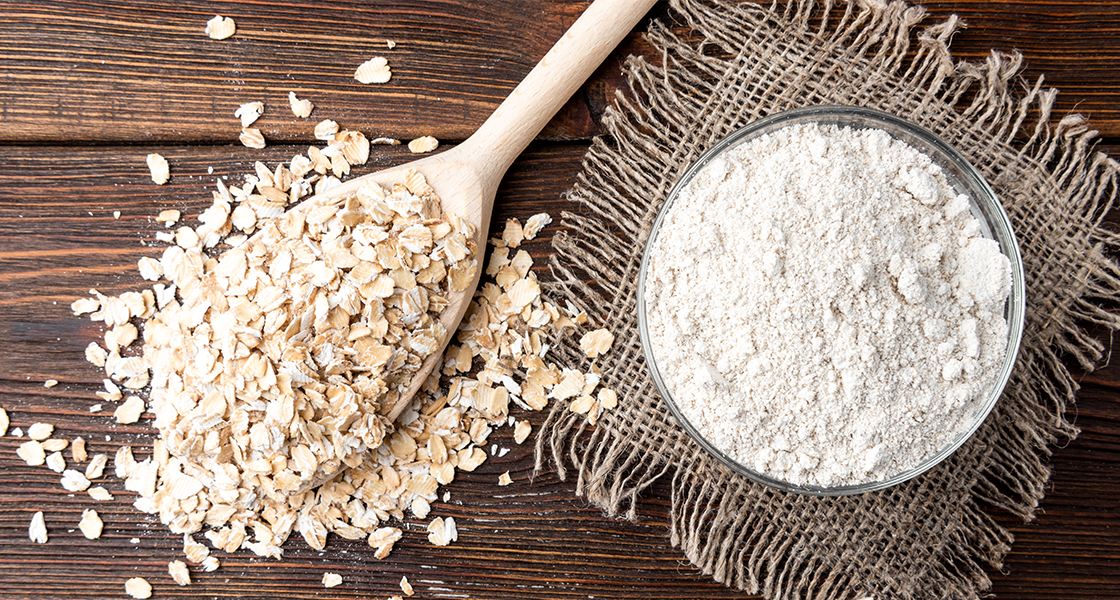 As more and more people are switching to plant-based alternatives like oat milk, oat flour is also becoming a popular regular flour substitute for bakers. It can be used in almost every recipe that calls for regular flour and because of its crumbly consistency, it is great for baking muffins and cupcakes that require a light and easily breakable texture.
It is also perfect to use for healthier baking, since it has a slightly sweet flavour to add sweetness without having to use too much sugar.
5. Chickpea flour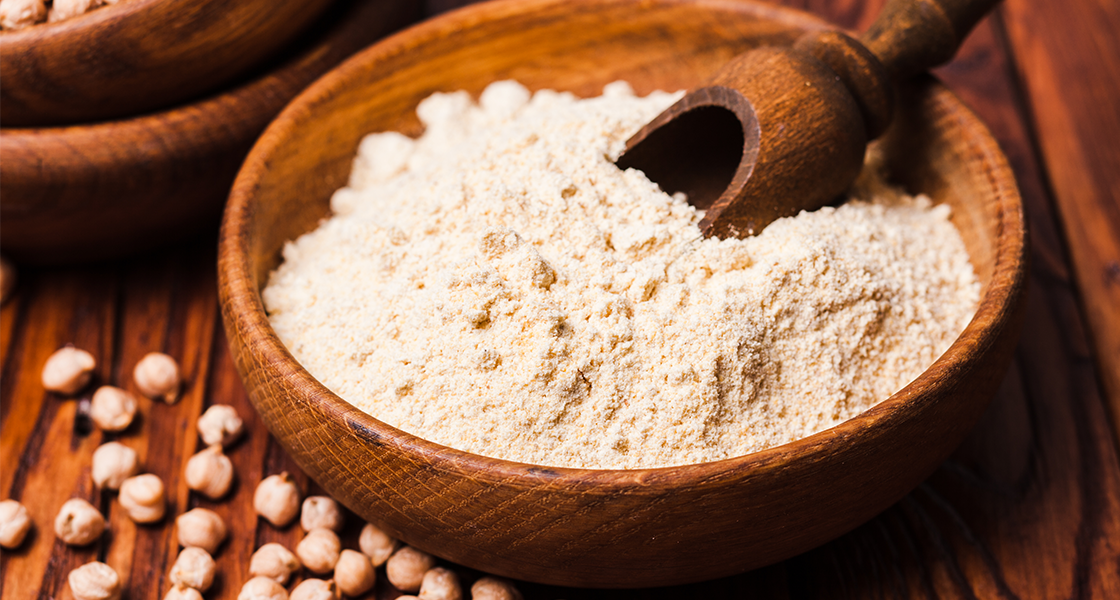 Chickpea flour has no cholesterol and is rich in protein and fibre. Substitute 1 cup of regular flour with ¾ cup of chickpea flour as the latter can be pretty filling and adds texture to the dough.
It is best used to bake bread but is also great for pizzas and cookies. It can even be used to thicken sauces!
Get your hands on these healthier flour options to take the first step toward healthier baking!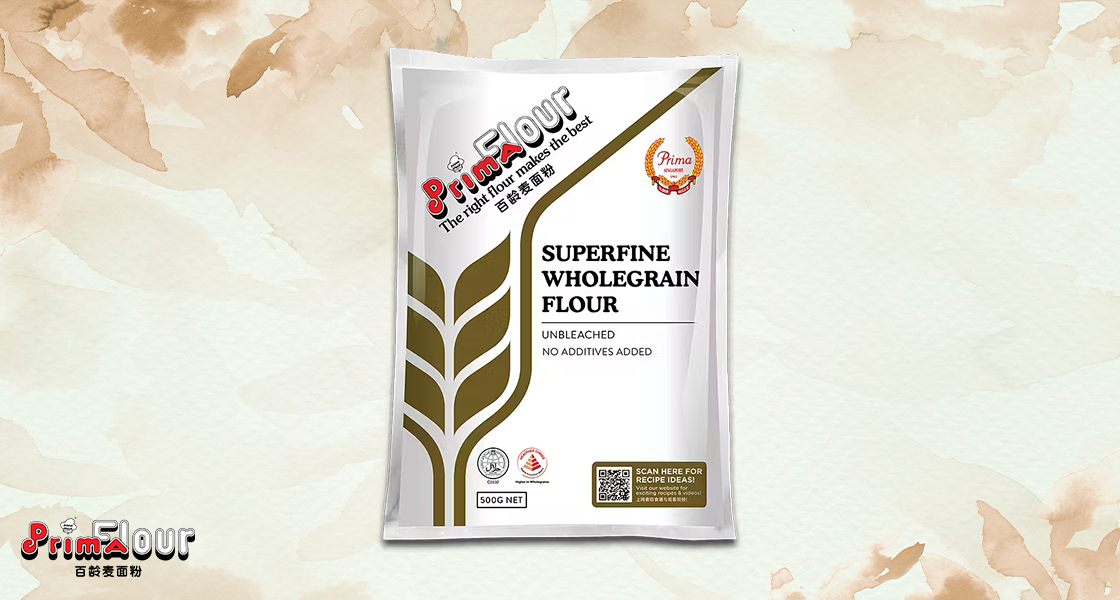 While some of the options stated above are not as readily available, you will be glad to know that Prima Flour's Superfine Wholegrain Flour and Wholegrain Flour are available at all major supermarkets, hypermarkets, and ingredient shops islandwide.
Get in touch with us here for enquiries.
You may also choose to email us at sales.primaflour@prima.com.sg to reach us directly.