1. Choose unsalted butter
Most chocolate chip cookie recipes will specify if you should use salted or unsalted butter but if they do not, then opting for the latter may be a better option. When you use unsalted butter, you will be able to control the amount of salt that goes into the cookies, ensuring optimum taste.
Unsalted butter is also fresher, as salt is a form of preservative that gives the butter longer shelf life. Fresher ingredients give your baked goods a better texture and overall taste.
2. Use the right type of flour
Apart from the chocolate you use, the type of flour you choose for your chocolate chip cookies makes a huge difference.
For instance, top flour gives cookies a lighter and crunchier texture, bread flour makes cookies chewier and substituting a portion of your flour with wholegrain flour adds a unique and nutty flavour, but with a healthier twist.

Hence, think about your preference and the end result you wish to achieve before you start baking.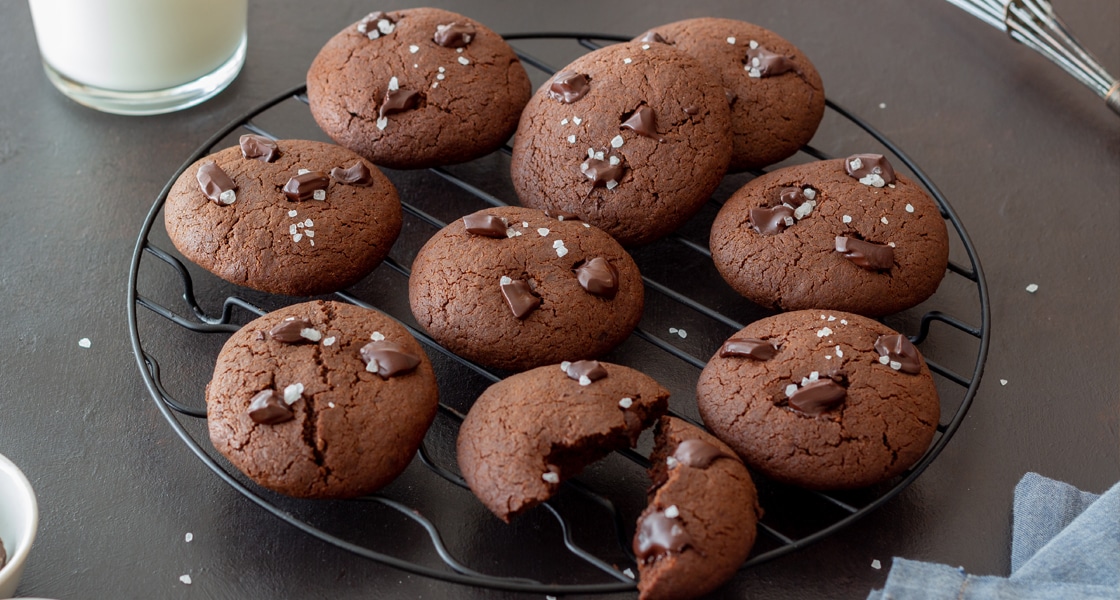 3. Brown the butter
Like flour and chocolate, butter is also an indispensable ingredient when baking chocolate chip cookies. Instead of using regular melted butter, brown your butter to achieve that signature nuttiness and add an extra delicious layer of flavour to your cookies.
Simply melt your butter in a pan over medium-low heat and continue swirling until the butter turns light brown in colour. Remember to keep a watchful eye on the butter as it burns easily.
4. Sprinkle flaky sea salt
A simple trick to make your chocolate chip cookies taste even better is by sprinkling some sea salt on the surface once they are done baking.
This does not just add pizzazz to how your cookies look, but will also intensify the flavour thanks to the salty and sweet contrast.
5. Remove your cookies from the oven a little earlier
To avoid chocolate chip cookies with overbaked centres, make a note to remove them from the oven just before they are done baking so that they stay crispy around the edges but soft and gooey in the middle.
Remember to place them on a cooling rack to prevent residual heat from the pan from transferring to the cookies, causing them to become hard to chew.
6. Use a cup to shape your cookies
All you need is a cup for perfectly-shaped round chocolate chip cookies! Place the opening of the cup over your baked cookies while they are still warm and gently swirl them around.
Magic happens in the meantime, transforming odd-shaped cookies into uniform round ones.
7. Consider using a premix
If you are a baking novice or have no idea which flour to go for, consider using a premix to make the entire process a breeze. Cookie premixes are designed for time-strapped and new bakers who want a quick and tasty solution.
Prima Flour's Cookie Mix is just what you need to achieve addictive and delicious cookies. It is not just for chocolate chip cookies, but can also be used as a base for cookies of varying flavours.
Try your hands at baking chocolate chip cookies today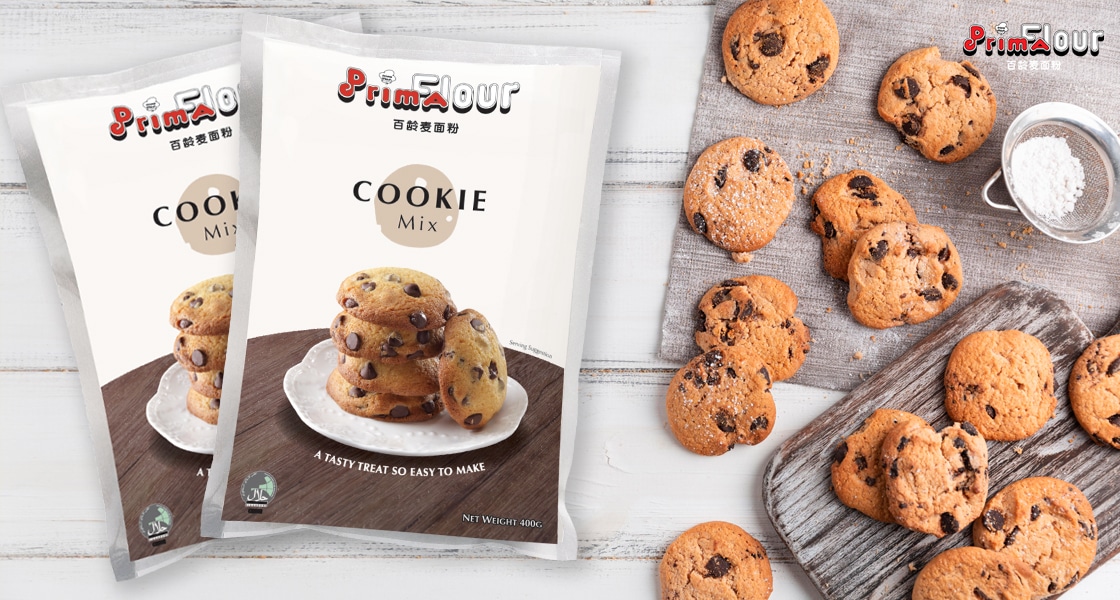 We have a wide variety of flour products for you to choose from here at Prima Flour, a flour supplier in Singapore.
Select your preferred option, ranging from plain flour to top flour, to start baking the perfect chocolate chip cookies today! Or get your hands on our cookie premix for fuss-free baking.
Prima Flour and Premixes are available at all major supermarkets, hypermarkets, and provision shops islandwide. Get in touch with us here for enquiries! You may also choose to email us at sales.primaflour@prima.com.sg to reach us directly.